I've written two textbooks,
The first textbook is an introductory treatment to analytic combinatorics in several variables, suitable for graduate students and those new to the area, while the second is a more advanced treatment making extensive use of homology, multivariate residues, and similar constructions.
See also my notes on enumeration.ca for an elementary introduction to enumerative combinatorics.
News / Events
Available for purchase shortly
Speaker in Computer Algebra for Functional Equations in Combinatorics and Physics Workshop
At University of California, Davis
At Eindhoven University of Technology, the Netherlands
Lecturer on Analytic Combinatorics
On SpringerLink digital service (not including sold hard copies)
Map to Office
My office is MC 6028 (click for a larger version).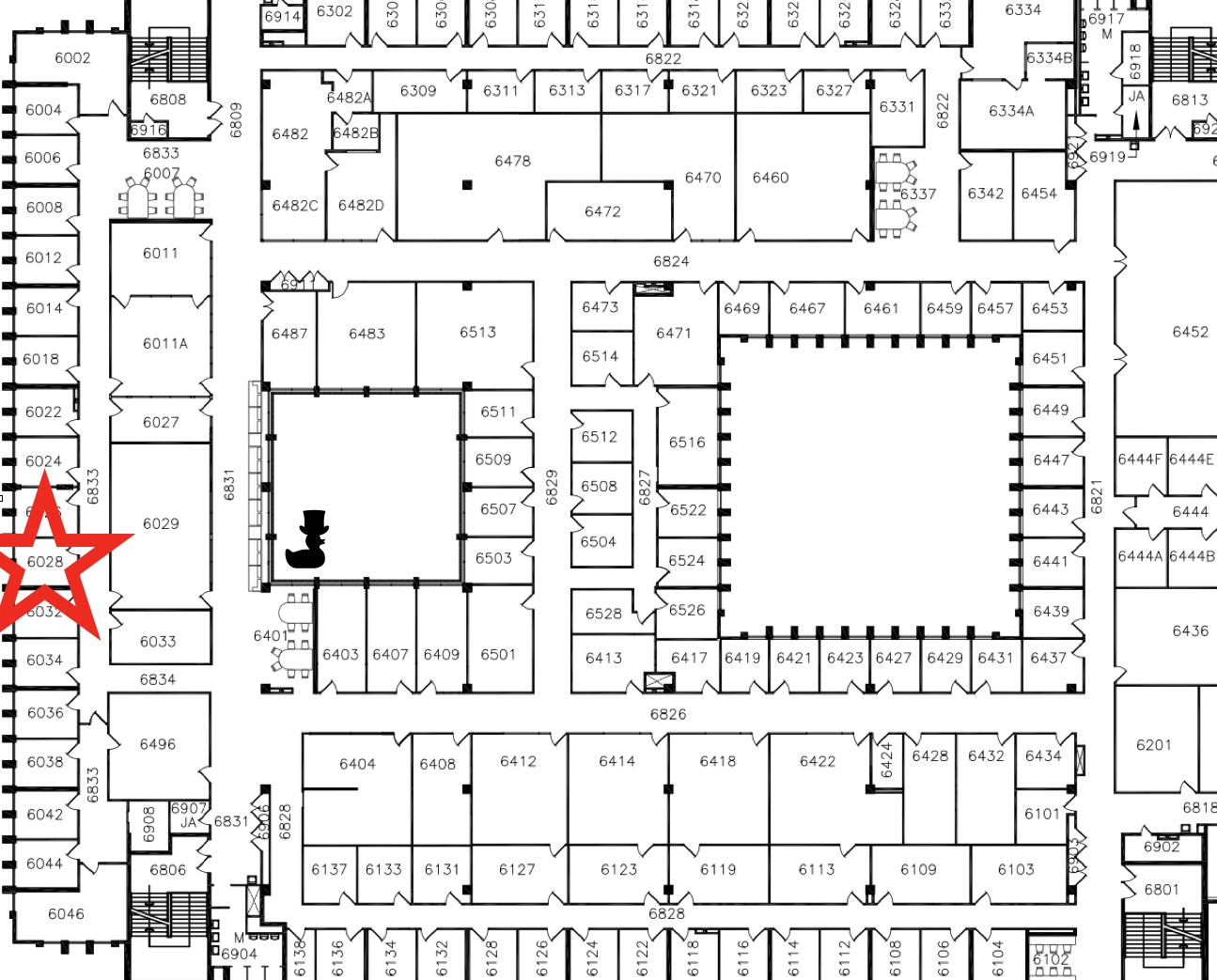 Coauthors
Yuliy Baryshnikov, Alin Bostan, Mireille Bousquet-Mélou, Sophie Burrill, Jeremy Chizewer, Julien Courtiel, Ruiwen Dong, Éric Fusy, Torin Greenwood, Benjamin Hackl, Kevin Hyun, Veronika Irvine, Manuel Kauers, Jessica Khera, Kisun Lee, Andreas Lenz, Erik Lundberg, Andrew Luo, Marc Mezzarobba, Marcus Michelen, Marni Mishna, Somabha Mukherjee, J. Ian Munro, Greta Panova, Robin Pemantle, Ava Pun, Kilian Raschel, Cyrus Rashtchian, Frank Ruskey, Tiadora Ruza, Bruno Salvy, Éric Schost, Jesse Selover, Paul H. Siegel, Josip Smolčić, Catherine St-Pierre, Armin Straub, Mark Wilson, Elaine Wong